Executive Staff
Executive Staff
Executive Director
Richard joined Family & Community Services of Somerset County as Executive Director in September 2016. Richard received his Bachelor of Arts in Psychology at Stetson University and his Master of Business Administration in Health Administration at Eastern University.  Richard has over 26 years of experience working in nonprofit service delivery and management.  Prior to his arrival at FCSSC he served as the Contracts and Fiscal Planner at the Somerset County Office on Aging for three years.
Senior Clinician and Supervisor
Eric Harris is a Licensed Clinical Social Worker and a Licensed Marriage and Family Therapist.  Eric was hired at Family and Community Services in 1981 after he completed his second year internship there for the Rutgers MSW program. He started after his MSW graduation as a mental health and family clinician. After two years he also became a clinical supervisor. In 1992 he became Clinical Director and in 1994 became Executive Director. During his tenure as Executive Director he continued as a Clinical Supervisor and maintained a significant caseload of children, adolescents, adults, couples, and families.
Eric decided to retire as Executive Director of FCSSC after 22 years in September 2016. However, he continues employment as a Clinician and Supervisor for FCSSC three days per week. He continues to provide clinical services to children, adolescents, adults, couple, and families. His areas of expertise include anxiety, depression, behavioral difficulties, marital/relationship issues, parenting issues, and domestic violence.
Mental Health Clinical Coordinator/Intake Coordinator
Joanne has been with FCSSC since March 2014. Joanne completed her undergraduate degree in psychology at Rutgers University. She attended Rutgers School of Social Work for her MSW and graduated in 1999.  In 2007, Joanne received her LCSW. Joanne completes initial inquiries with English-speaking clients who are looking for mental health services.  In addition to her duties as a coordinator, Joanne is also a mental health and addictions clinician and co-facilitates a women's addiction group.
Addictions Coordinator
Pat was promoted to Addictions Program Coordinator at Family and Community Services in 2006.  She received her MSW from Rutgers School of Social Work in 1989.  Pat has been involved in the field of substance abuse and other addictions for over 25 years.  During this time she was a Clinical Supervisor responsible for an outpatient drug and alcohol program in Hudson County. Pat is NJ State licensed as an alcohol and drug counselor possessing her LCADC license.  In addition she is also a Licensed Clinical Social Worker.  Pat's clinical specialties include individual/group counseling and stress and anger management. Her experience also includes dealing with court-referred, mandated clients whose drug and alcohol problems have resulted in serious legal problems.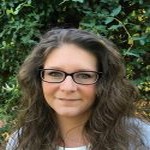 Administrative / Financial Manager
Dawn joined FCSSC as the Financial Manager in 2012. Prior to joining FCSSC, she had a background in finance having held the financial manager position in a private company for over 10 years.
"Family & Community Services of Somerset County takes a unique approach with our clients. We are not a typical counseling or doctors' office. I feel that we truly make an impact and we can accomplish so much more in this community when we support each other the way that FCSSC does. I am proud to be a part of an organization that builds up individuals as well as the community!"
Learn more from Eric about our service and staff!
https://youtu.be/J0FfUGQVTXc