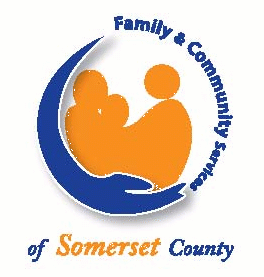 Family and Community Services of Somerset County has been helping families in our areas since 1960. Over the years, we have specialized in providing support, guidance and counseling to individuals and families in need. Families today face multiple challenges. At Family and Community Services, we provide support services to address each of life's many transitions and problems.
As a non-profit, community agency, we offer affordable rates based on a sliding scale. We take pride in serving everyone in our community without regard to ability to pay. In turn, we rely on the community and private donations to allow us to continue to provide these high quality and vital services.
Our Mission
To enhance the quality of life of individuals, families and communities by providing professional family, mental health and addictions services and innovative community-based programs.
Services
Why Choose FCS?
Here are just a few reasons to make Family and Community Services of Somerset County your choice for counseling services:
Quick response to crisis
Sliding scale fee to individuals and families
Affordable rates for businesses
State-licensed, highly-qualified therapists
We're conveniently located
Our offices are comfortable and non-institutional
We have more than half a century of experience serving the public
We collaborate with many supplemental agencies
Contact Us
Call: 732-356-1082
Fax: 732-356-6327
339 West Second Street
Bound Brook, NJ 08805

Send us an email
Request an appointment