MEDIA ADVISORY: NEW HIRE ANNOUNCEMENT
Richard Schumann Hired as Executive Director at Family and Community Services of Somerset County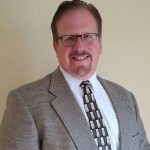 WHAT:            Family and Community Services of Somerset County (FCS) has announced the appointment of Richard Schumann as the Executive Director.
WHO:              Mr. Schumann will be replacing Eric Harris who has been with the organization for 22+ years. In his role, Mr. Schumann will manage the day to day operations, manage grants and fundraising initiatives, and report to the FCS Board.
WHEN:            Mr. Schumann began at FCS on Monday, September 12th. Mr. Harris will continue to support Mr. Schumann and will offer his services to the FCS as a clinical role.
WHERE:          339 West Second Street Bound Brook, NJ 08805
Mr. Schumann joins FCS from the Somerset County Office of Aging and Disability Services where he was the Contracts and Fiscal Planner for the past three years. Prior to his employment in county government, Mr. Schumann worked at Easter Seals New Jersey for over 20 years where, among many other responsibilities, he provided care management services to adults who have a severe and persistent mental illness, developed and implemented quality improvement policies and procedures for substance abuse programs, and managed camping and recreation programs for consumers with developmental disabilities in his role as Assistant Vice President.
Mr. Schumann received his Bachelor of Arts in Psychology at Stetson University and his Master of Business Administration in Health Administration at Eastern University.
Family and Community Services of Somerset County is a 501(c)(3) non-profit community agency by providing professional and affordable mental health, family and addictions counseling services to children, adolescents, adults, and families in need. We provide support services to address each of life's many transitions and problems.
For more information on Family and Community Services visit: http://fcssomerset.org
Contact: Rachael Wolensky Rachael.wolensky@gmail.com